about us and our priorities
We are a logistics and transport service provider that offers a wide range of added-value services of international freight forwarding by sea, air and road to customs services, warehousing and distribution that are backed by a state-of-the-art information technology.
We are characterized by a strong capacity for responsiveness, innovation and flexibility.
We assist our clients as they grow in order to provide the necessary support at each step of the supply chain. Whatever the needs of our clients, we provide custom-designed solutions to deliver satisfaction beyond their expectations.
Commitment to excellence
Our dedicated teams work every day for our clients' satisfaction .
We based our work on a globally integrated management system, allowing a continuous improvementof our process and, the identification/deletion of risks of errors.
We encourage our collaborators to continuously train and to blossom in their job.
We ensure that, at all levels, our collaborators comply with regulatory requirements. And act under our code of conduct and objectives.
We do not make any compromise in the security and health regarding our employees involved in our activities.
We handle economic, social and environmental issues in a responsible way in order to be in compliance with applicable laws, regulations and company's standards.
We encourage teamwork and global collaboration in a spirit of trust, mutual respect and creativity.
We are committed to handle systematically all the risks that the employees, the environment, the goods and the supply chain may face.
We offer to our clients an outstanding service and we are doing this with passion and enthusiasm.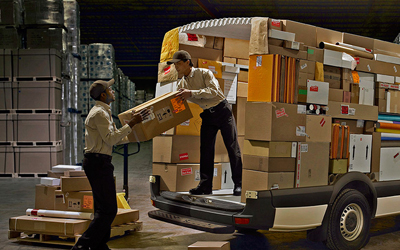 Who we are
PlanetCom designs and implements personalized transport and logistics solutions to respond to the complex challenges of the industrial sector.
PlanetCom works with partner companies in over 90 countries. And employs who deliver a comprehensive service to the highest quality standards – wherever and whenever.